"The soft texture of a warm homemade roll, and the delicious, comforting smell as they bake is a combination of senses that evokes a sense of comfort and home in many of us"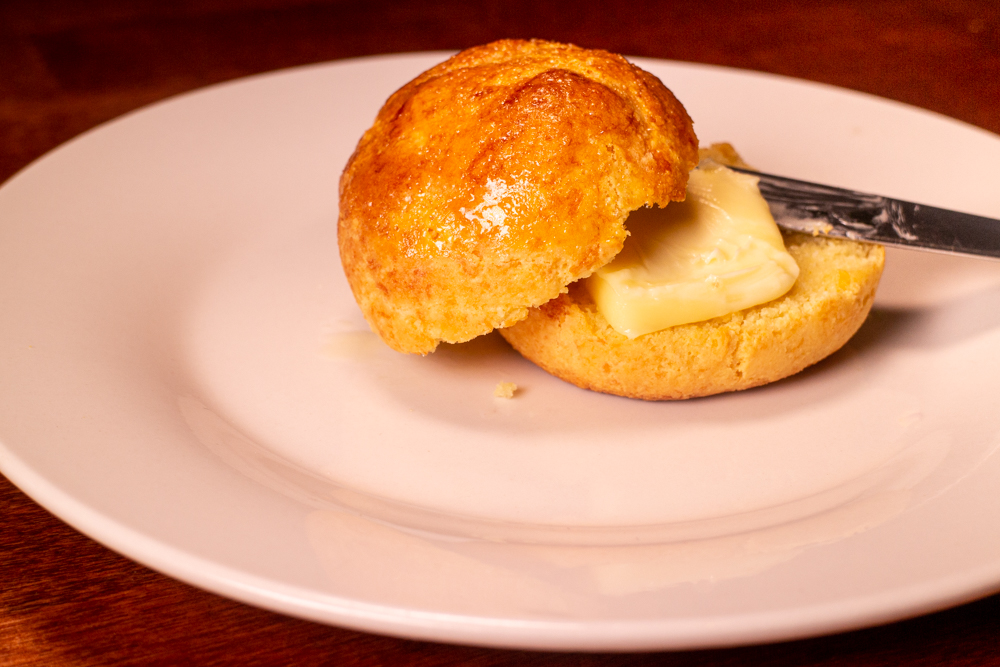 Keto Dinner Rolls
The soft texture of a warm homemade roll, and the delicious, comforting smell as they bake is a combination of senses that evokes a feeling of comfort and home in many of us. For this reason it's labeled as a comfort food, and is perhaps one of the hardest things for many people who have switched to the keto diet to give up.
Because gluten paired with sugar is what gives the dinner roll it's soft texture, and delicate taste, making a low carb version has been especially hard for me. When working on developing thisketo dinner roll recipe, I definitely had to exercise the first rule to low carb baking, and change my expectations.
If you have read my article The First Rule To Low Carb Baking you already know exactly what I'm talking about. For those of you haven't read it I will touch on the key point.
Changing your expectations does not mean you have to lower them! You simply have to realize the texture you get may be a little different than what you had expected, but it's still good. Your keto roll may be a little heavier and crumble a little more than a fluffy traditional dinner roll, but the flavor may be even more spectacular. And the best part about is, you don't have the side affects of gluten
Understanding Your Ingredients
When baking traditional dinner rolls, wheat, sugar, and yeast are your key components. I firmly believe that completely understanding how wheat or sugars work is essential to knowing how to best replace them. Though there's no ingredient out there that completely mimics these ingredients, understanding how and why they work helps us determine which substitute would best work in each situation.
By combining wheat flour with water, gluten is created. Gluten is a type of protein made of two specific protein types, glutenin and gliadin. Glutenin is what gives your bread its elasticity, and gliadin gives it stability. The more hydrated your flour is, the more developed the gluten. For this reason breads made with wheat call for kneading the dough. By mixing or kneading the dough, you are helping expose more flour to water, causing it to absorb more water and the gluten to fully develop.
In traditional baking we then add yeast to our mix to help it rise. Yeast is a bacteria that feeds off sugar, and as it feeds it lets off gasses. As these gasses are let off the gluten stretches and traps the gas, causing the bread to rise. Appetizing right?:-)
By eliminating sugars, we can no longer use yeast in our dinner rolls, so when creating a keto version I used baking powder in place of yeast to help my keto rolls to rise.
For a gluten replacement we are using a combo of cheese and eggs. Yes, you read that right. While it may seem weird to use these two ingredients that do not resemble wheat flour in any way, shape, or form; these two ingredients are actually one of my favorite gluten replacements.
Eggs are high in good proteins, and only containing a half a gram of carbohydrate per egg, eggs are the ultimate binding agent in low carb cooking. Their neutral flavor allows them to be used in any type of food whether savory or sweet, while providing a little extra protein. (When lifting weights, this is a HUGE plus.) You'll find many low carb recipes use lots of eggs, and I completely understand why.
Though it may sound weird, mozzarella cheese is actually an awesome binding ingredient. It's stretchy quality gives your dough elasticity helping to replace glutenin. Combine your cheese with the stability of an egg, and you have yourself a pretty awesome gluten replacement!
Making Keto Dinner Rolls
Start by preheating the oven to 350° F. Grease a small baking sheet, or line it with parchment paper. There's a lot of fats in these rolls, so they don't tend to stick as bad as some low carb recipes and I have found that you can get by with just greasing your pan. However, parchment paper insures they don't stick whatsoever, and is what I chose to use when photographing this recipe.
Place your cream cheese in a small microwaveable bowl, and dump your cup of shredded mozzarella cheese over it. Microwave on high in 30 second increments stirring between each set until the cheeses are melted and can be stirred together easily. Be careful not to microwave it too long, or your cheese will crisp up and will lose it's elasticity. By putting the mozzarella on top of the cream cheese, I've found it helps keep the mozzarella from crisping as easy, and because cream cheese takes longer to melt it melts better when on the bottom of the bowl where it gets warmer.
Once your cheese and cream cheese have melted, put the mixture in a mixing bowl. Add your almond flour, protein powder, salt, baking powder, and two of the eggs. Mix on medium speed with a stand mixer until everything is well combined and you have wet sticky dough.
You can also mix this my by hand if you do not have a stand mixer. However, it is a lot harder to mix the dough thoroughly, and by whipping the dough in the mixer it helps it become a fluffier, lighter mixture. I personally love using my Kitchenaid (stand mixer) for almost everything, and if you don't have one I highly, highly recommend getting one! They are an absolute life saver!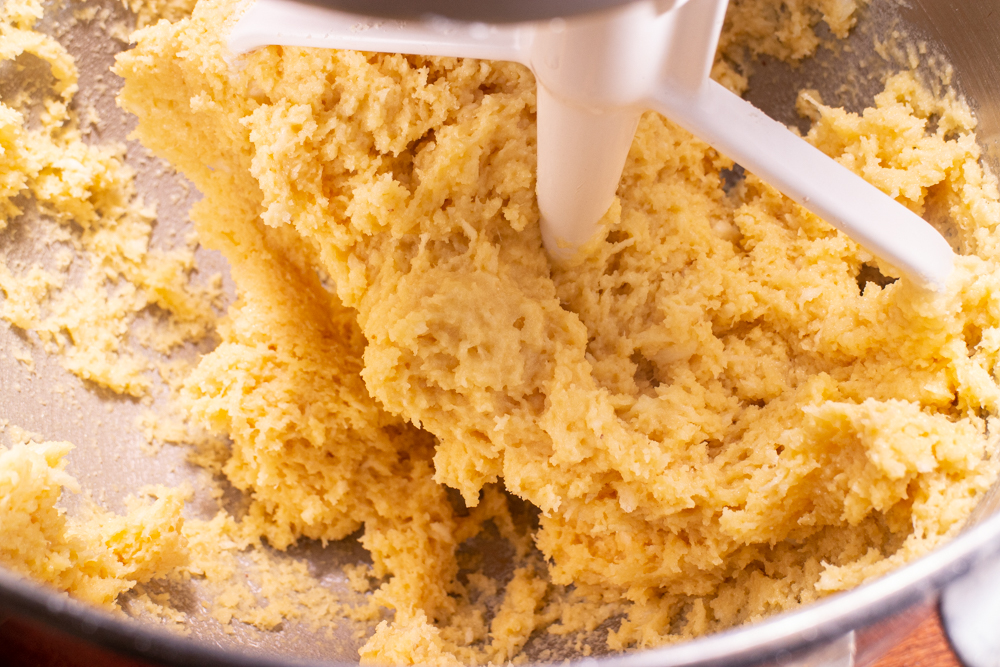 Once your dough has been mixed, roll the dough into 8 equal balls and put them on your prepared baking sheet. If the dough is sticking to your hands as you roll them put a little bit of olive oil on your hands. Though they will still stick to some extent a little olive oil helps out a LOT!
After you have formed your rolls into balls, take your other egg and whisk it until well mixed. Using a pastry brush, brush the tops and sides of the rolls with your egg wash.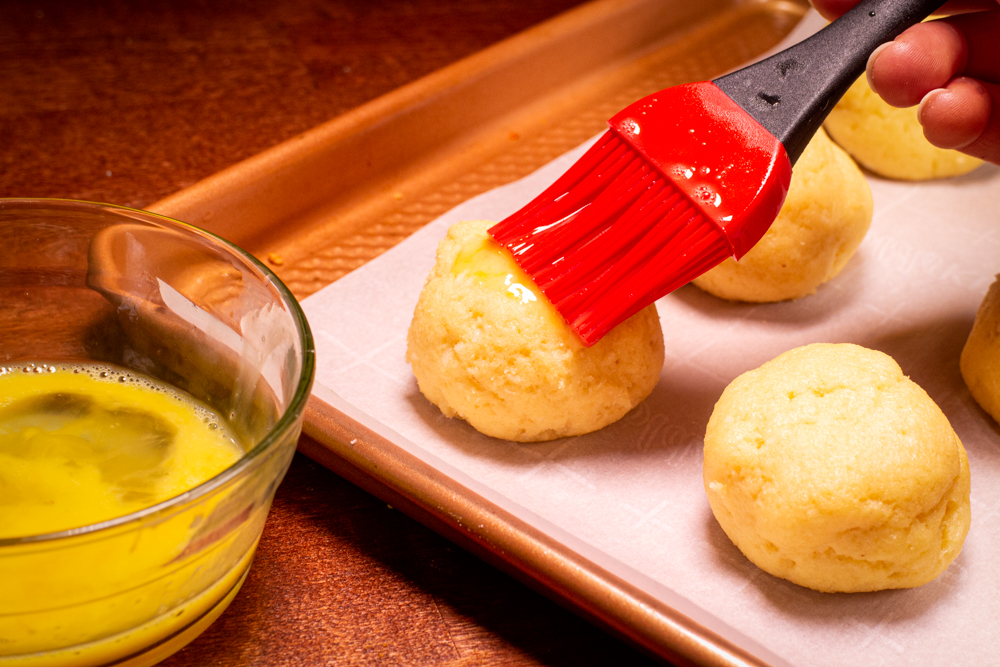 Bake the rolls for 20 to 25 minutes or until they have turned a golden brown.
Because these rolls are made up mostly of cheese, and cheese solidifies when cool, these rolls are best eaten warm.
Storing Keto Dinner Rolls
While traditional bread can be stored on the counter these rolls being made up mostly of cheese and egg should be stored in the refrigerator, and can be stored up to week. For best results keep in a Ziploc bag or airtight container to keep them from drying out. When eating your leftover rolls I highly recommend reheating them! I believe I only tried eating one cold once, and was severely disappointed in the roll when I did. Because the cheese hardens when cold, they will be dry and somewhat hard if eaten when cold. However, 30 seconds in the microwave works wonders!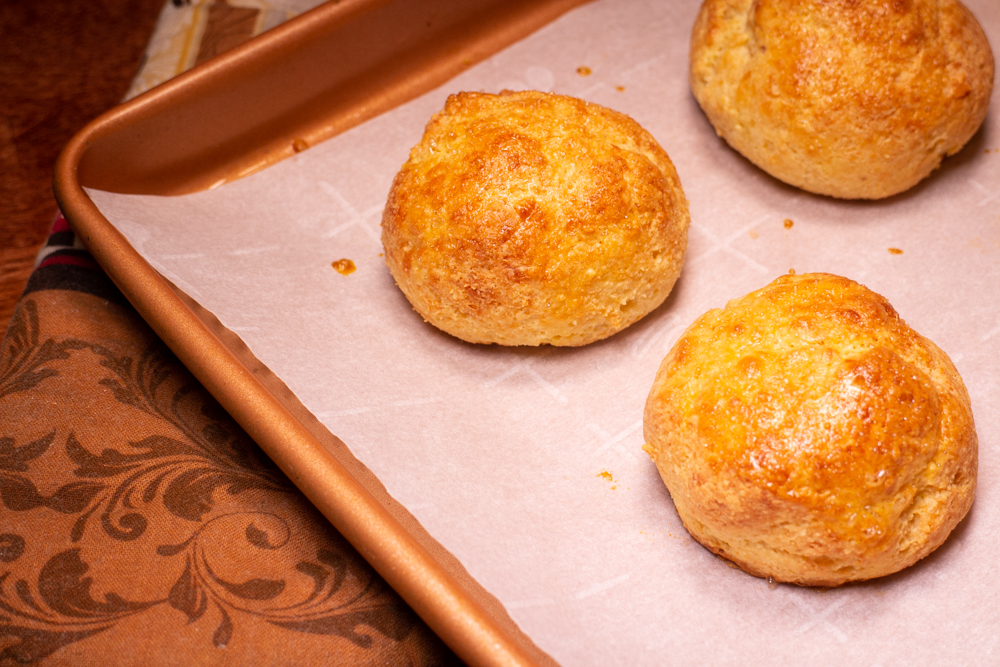 For those of you new to the Keto or Low Carb diet please keep in mind we are here to help you learn to bake and are not nutritionists. What works for me and my goals may not work for you and your goals. Cheese is high in fats and calories, and if your goal is to lose weight, you may not want to eat large amounts of cheesy snacks.
If you would like to learn more about the keto diet I recommend visiting Keto Gains website for a comprehensive guide to the Keto diet.
If you would like to help support Rocky Mountain Baking, use the links in the above article to make your purchases. As an affiliate with Amazon,The Prepared Pantry, Origin Maine, and Nuts.com we receive compensation for any purchases made through these links, and these purchases will help us to keep our content free for all.
Low Carb Dinner Rolls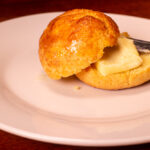 1 Cup Shredded Mozzarella Cheese
2 Ounces Cream Cheese
1 1/2 Cups Blanched Almond Flour
2 Tablespoons Egg White Protein Powder
1/4 Teaspoon Salt
1 1/2 Tablespoons Baking Powder
3 Large Eggs (Split)
Preheat the oven to 350° F, and grease a small baking sheet, or line it with parchment paper.
Place your cream cheese in a small microwaveable bowl, and dump your cup of shredded mozzarella cheese over it. Microwave on high in 30 second increments stirring between each set until the cheeses are melted and can be stirred together easily. Be careful not to microwave it too long, or your cheese will crisp up and will lose it's elasticity. By putting the mozzarella on top of the cream cheese, I've found it helps keep the mozzarella from crisping as easy, and because cream cheese takes longer to melt it melts better when on the bottom of the bowl where it gets warmer.
Add your almond flour, protein powder, salt, baking powder, and two of the eggs. Mix on medium speed in a stand mixer until everything is well combined and you have wet sticky dough.
Roll the dough into 8 equal balls and put them on your prepared baking sheet. If the dough is sticking to your hands as you roll them put a little bit of olive oil on your hands. Though they will still stick to some extent a little olive oil helps out a LOT!
Bake the rolls for 20 to 25 minutes or until they have turned a golden brown. Because these rolls are made up mostly of cheese, and cheese solidifies when cool, these rolls are best served warm
Total Fat – 18 Grams
Saturated Fat – 4 Grams
Total Carbs – 6 Grams
Net Carbs – 3 Grams
Protein – 12 Grams