REcipe Collection
Low carb doesn't mean low taste, especially when it comes to desserts. These guilt free desserts not only taste amazing, they don't cause the dreaded sugar crash. So go ahead, eat another cookie…or two.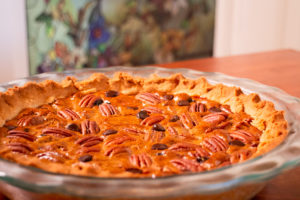 Keto Chocolate Pecan Pie
If you like pecan pie you will LOVE this Chocolate Pecan Pie Recipe! Subtle hints of cinnamon and espresso paired with chocolate chips and pecans give this pie a rich and complex flavor.