Snacks
Though keto snacks have became more prevalent than they used to, they can still be hard to find and are often hard on the budget. By making your own keto snacks not only are they a little easier on the wallet, they taste oh so much better!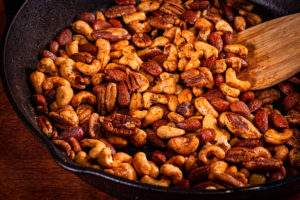 Southwest Mixed Nuts
The robust flavor of these southwest mixed nuts make for a delicious afternoon snack. If you like your stuff a little on the spicy side I recommend doubling your cayenne, and if you really like your spice try tripling it or more!