When I was first introduced to Dutch processed cocoa I was astounded. I had thought I didn't really like homemade chocolate products for I felt they were lacking a LOT in the chocolate department. However, when I baked my chocolate treats with Dutch Processed Cocoa, they were rich in chocolate flavor, and that something missing was found. From that day forward I have only used Dutch Processed Cocoa, from The Prepared Pantry in my chocolate goods.
If you don't believe me, and are planning to go ahead and make the following recipe with the bland run of the mill cocoa found in most grocery stores, you may be disappointed in the final results. However, you are free to do what you would like. If you enjoy setting yourself up for a disappointing and sad life wasted on bland chocolate, go ahead. Live life as you wish. Me on the other hand, I think life is too short to waste on mediocre chocolate. 🙂
How to Make Double Chocolate Keto Brownies
When making brownies I always start with my dry ingredients, and mix all of them into one bowl. (Sweetener, cocoa powder, almond flour, coconut flour, gelatin, baking powder, salt, and espresso powder.) Try to break up any clumps of cocoa as much as possible, and whisk the ingredients until everything has been distributed evenly.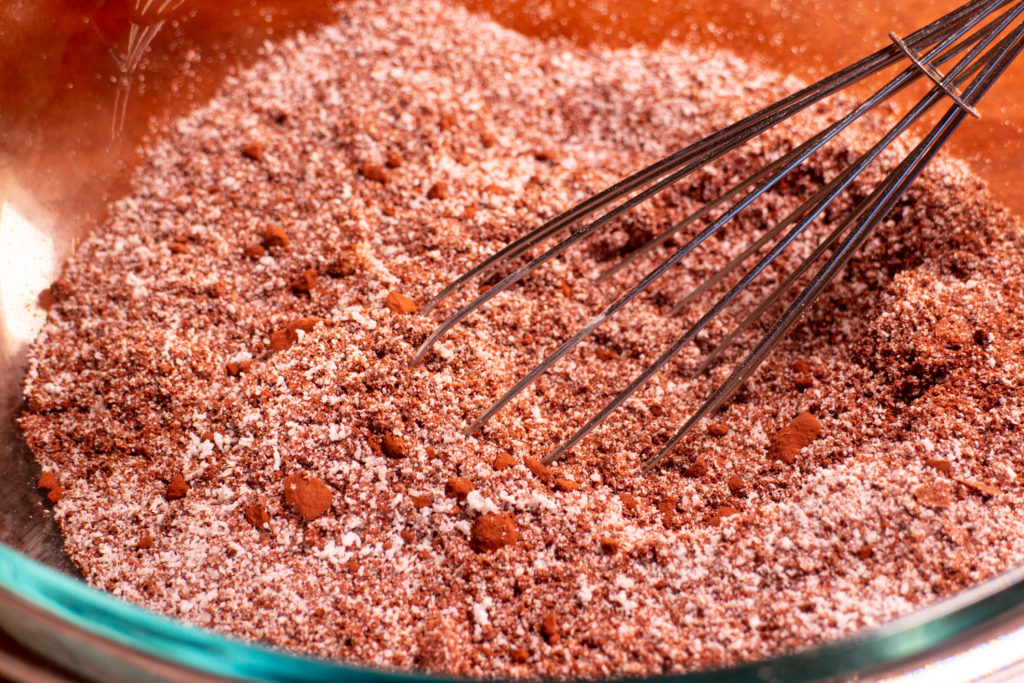 Next, add your eggs, melted butter, vanilla, and water to the mix and whisk the ingredients together until you have a smooth, delicious chocolate batter.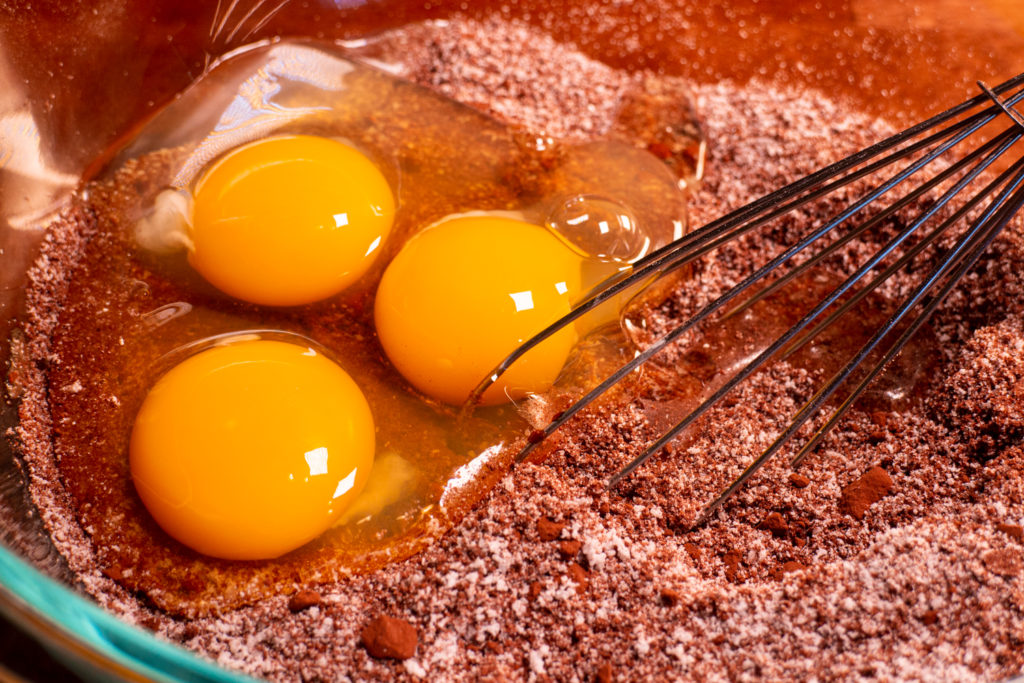 Pour the batter into a greased 8 inch square pan, and use a spatula to smooth out the batter. Keep in mind, that the flours used absorb moisture, and the longer your batter sits the harder it may be to smooth out.